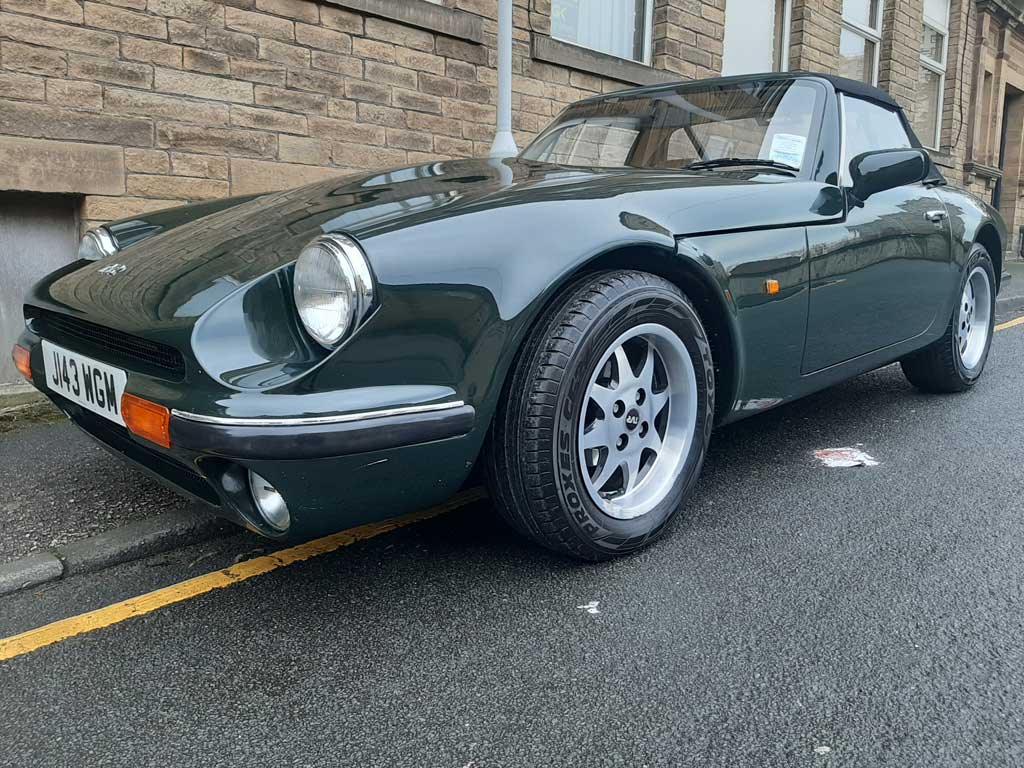 41300 miles - £17990
Brooklands Racing Green with magnolia half hide interior, with black dashtop, black carpets and roof. Fitted with silver alloys, Alpine radio/CD, electric ariel, walnut burr dash, immobiliser, electric windows, electric mirrors. The outrigger have been replaced, 4 owners, old MOTs and invoices, two keys.
More service history information to follow shortly.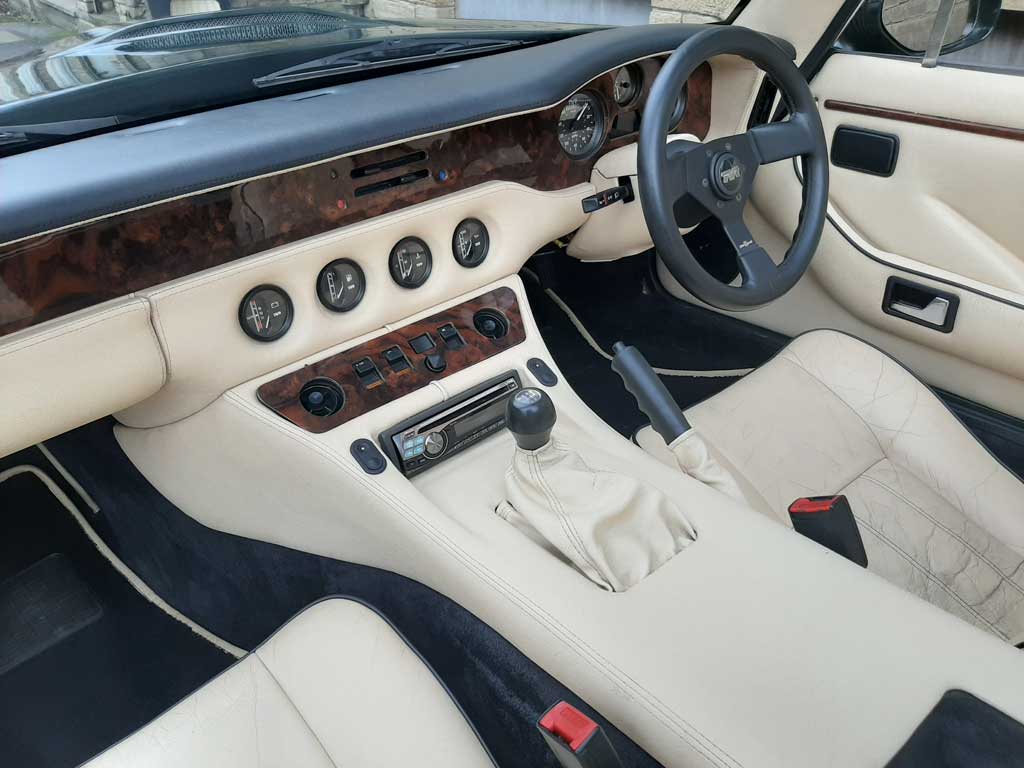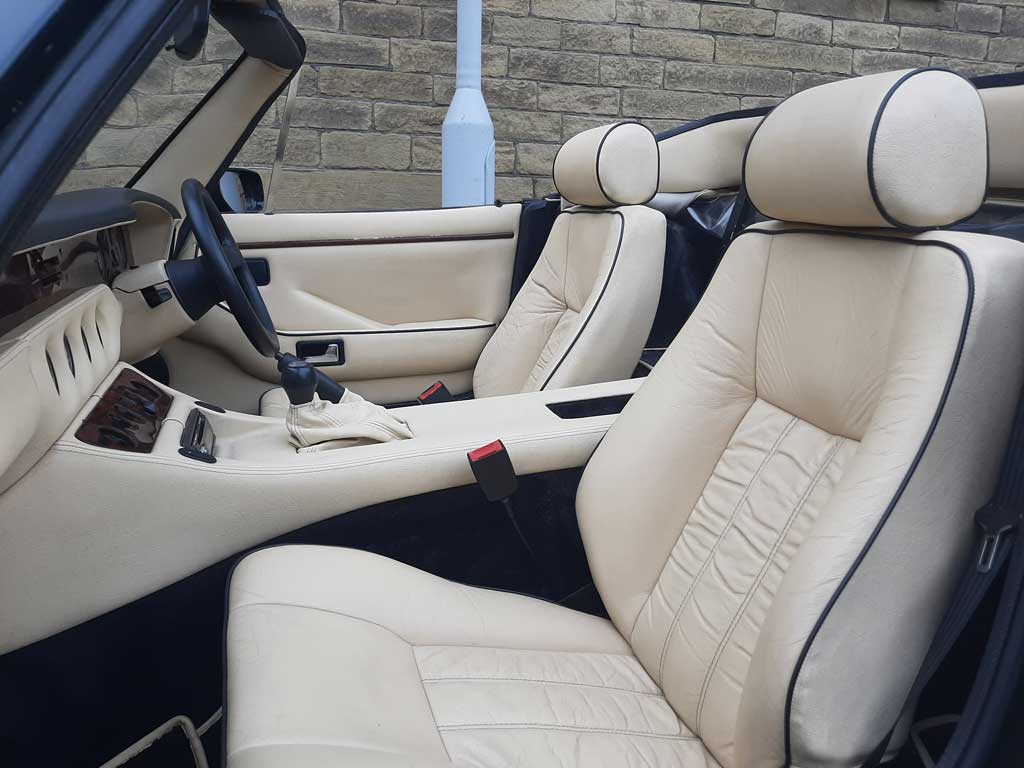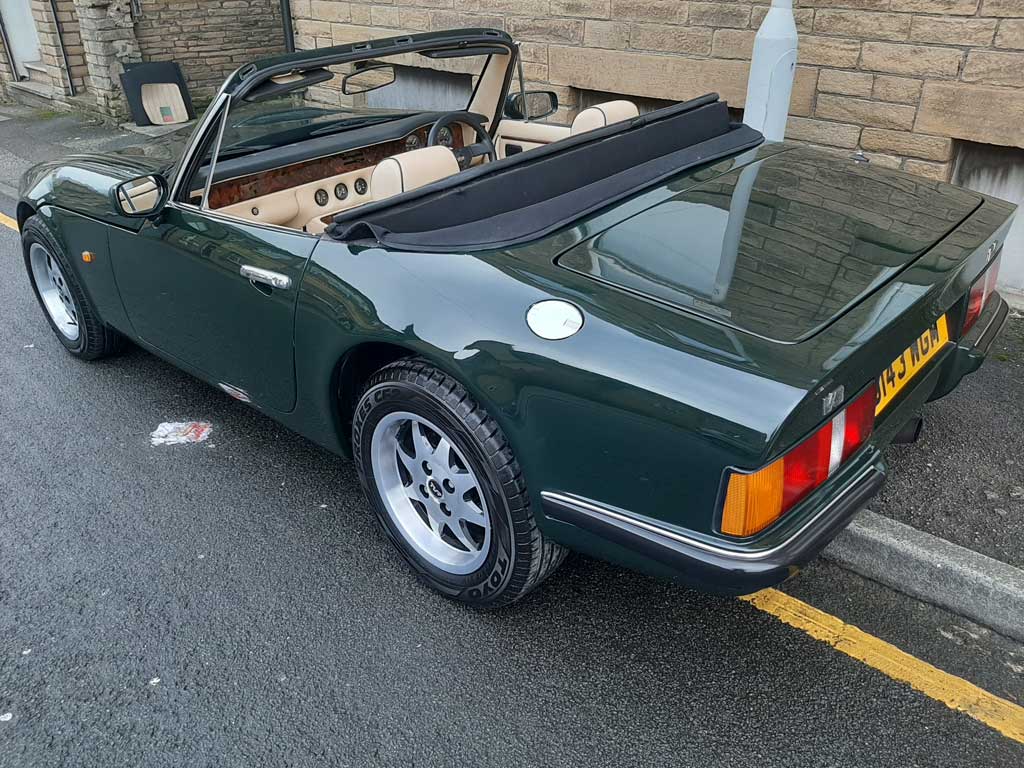 23 Feb 06 - MOT at 23,936 miles
21 Feb 07 - MOT at 26,881 miles
7 Mar 08 - MOT at 29,564 miles
5 Mar 09 - MOT at 31,891 miles
19 Mar 10 - MOT at 33,873 miles
4 Mar 11 - MOT at 35,168 miles
29 Mar 12 - MOT at 36,785 miles
10 Apr 13 - MOT at 37,524 miles
15 Ap 14 - MOT at 38,260 miles
16 Mar 15 - MOT at 39,111 miles
7 Jul 16 - MOT at 39804 miles
28 Mar 17 - Low mileage service & MOT at 40390 miles TVR MADS
4 Jul 18 - MOT at 40933 miles MDR Bradford
22 Oct 20 - 12k service & MOT at 40969 miles X-Works TVR